BRASA Bookshelf
The BRASA Bookshelf features books in any language relating to all fields of Brazilian Studies published within the current calendar year. In addition to scholarly monographs, the BRASA Bookshelf will publish relevant general audience books. The Secretariat will evaluate submissions for suitability.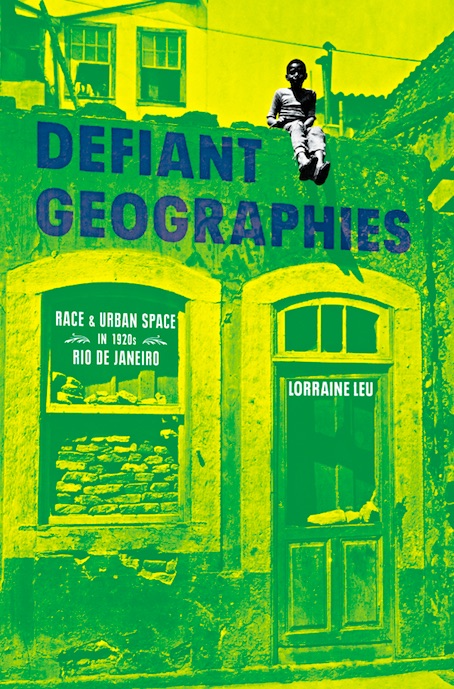 Lorraine Leu
Defiant Geographies: Race and Urban Space in 1920s Rio de Janeiro. University of Pittsburgh Press: 2020.
Defiant Geographies examines the destruction of a poor community in the center of Rio de Janeiro to make way for Brazil's first international mega-event. As the country celebrated the centenary of its independence, its post-abolition whitening ideology took on material form in the urban development project that staged Latin America's first World's Fair. The book explores official efforts to reorganize space that equated modernization with racial progress.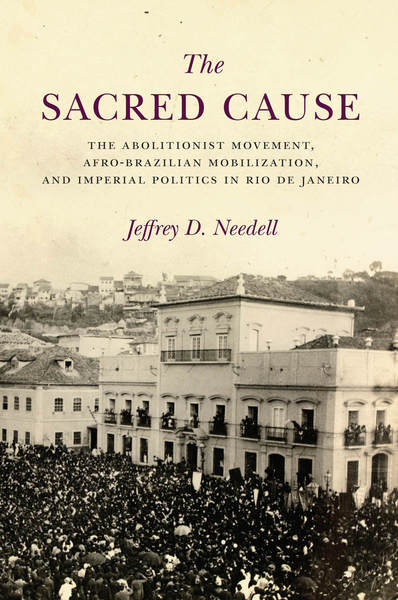 Jeffrey Needell
The Sacred Cause The Abolitionist Movement, Afro-Brazilian Mobilization, and Imperial Politics in Rio de Janeiro Jeffrey D. Needell. Stanford University Press, 2020.
The Sacred Cause analyzes the relations between the movement, its Afro-Brazilian following, and the evolving response of the parliamentary regime in Rio de Janeiro. Jeffrey Needell highlights the significance of racial identity and solidarity to the Abolitionist movement, showing how Afro-Brazilian leadership, organization, and popular mobilization were critical to the movement's identity, nature, and impact.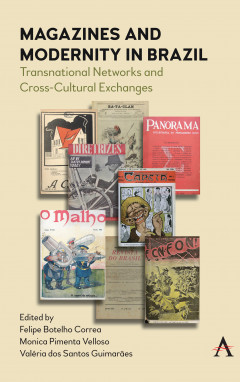 Felipe Botelho Correa
Monica Pimenta Velloso
Valéria Guimarães
Magazines and Modernity in Brazil: Transnationalisms and Cross-Cultural Exchanges. Anthem Press, 2020.
The essays gathered in Magazines and Modernity in Brazil explore transnational topics such as architecture; cosmopolitanism and universalism; antisemitism, anti-war movements; visual artistic movements; advertising; anti-racism; avant-garde; class; consumer society; design; ethnicity and race; fascism and anti-fascism; intellectual elites; literature; modernity; publishing; translation, as well as book and periodical exchange, which is the main focus of this collection.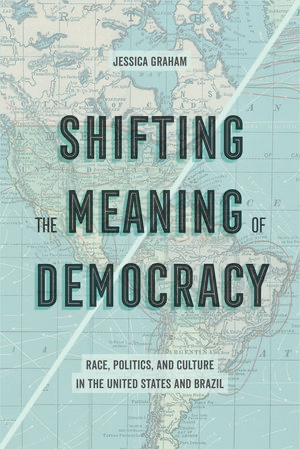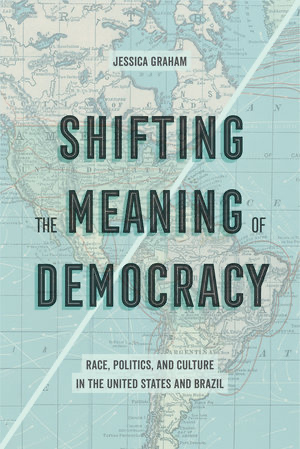 Jessica Graham
Shifting the Meaning of Democracy: Race, Politics, and Culture in the United States and Brazil.
Oakland, California, University of California Press, 2019.
Shifting the Meaning of Democracy is a historiographical study based on a careful search of archives and a vast domain of intellectual production over the studied period. The author faces one of the most certain premises of comparative studies on Brazil and the United States: its opposition in racial terms. It is a work with many contributions. It brings an essential reflection of a relevant historical period (1930-1945) on the theme of democracy in both countries, innovates about the importance of the relationship between race and politics in the analyzed period. The book covers a series of important historical facts in both countries, identifying not only alliances but common strategies about racial issues bringing new lights on our understanding about race, nation and democracy in both nations.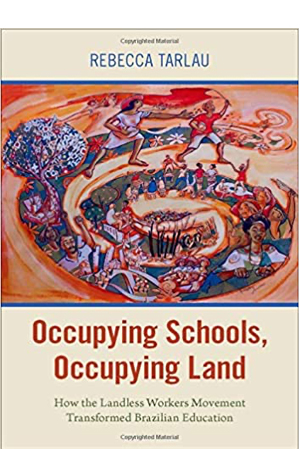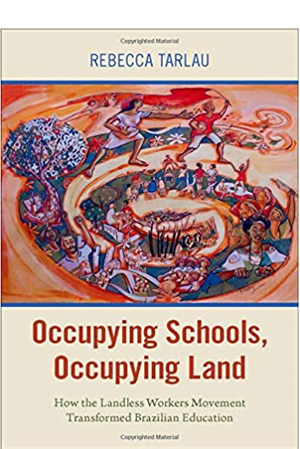 Rebecca Tarlau
Occupying Schools, Occupying Land: How the Landless Workers Movement Transformed Brazilian Education.
New York, Oxford University Press, 2019.
In Occupying Schools, Occupying Land, Rebecca Tarlau offers a history and a political ethnography of the educational initiatives of the Landless Workers Movement (MST) from the 1980's to 2013. She argues that the MST's educational initiatives have been combining contentious political actions with the strategic occupation of state institutions in order to pursue its goals of social transformation. In other words, she shows that MST's educational struggles and achievements suggest that "social movements can increase their internal capacity by strategically engaging institutions." The book is based on a truly impressive research effort, which included twenty months of immersion in the daily activities of the movement's educational collectives, more than two hundred in-depth interviews with activists and state actors, and hundreds of other primary and secondary sources including correspondences, government laws and decrees, textbooks, newspaper articles, conference programs, flyers, and an array of other sources.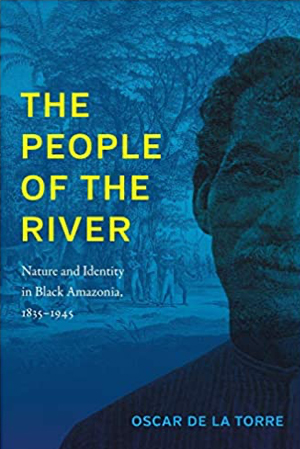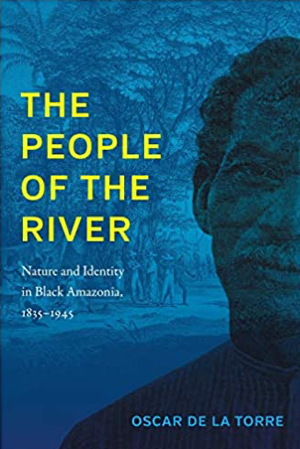 Oscar de la Torre
The People of the River: Nature and Identity in Black Amazonia, 1835-1945.
Chapel Hill, The University of North Carolina Press, 2018.
The People of the River charts the understudied lives and livelihoods of Afro-descendant peasants in the Brazilian Amazon from the mid-nineteenth century through the Second World War, highlighting the birth and elaboration of Black, rural, and agriculturally grounded identities that manifested distinctly in response to local demographics and ecologies, sociopolitical priorities, and economic pressures that were constantly in flux. Eschewing the all-encompassing, social scientific and popular discourses of mestiçagem that have often served to erase Black, indigenous, and other minority communities from Brazil's national landscapes and historiographies, de la Torre's Afro-Amazonian subjects comprised radically heterogeneous communities who understood and expressed their individual and collective agency in intimate symbiosis with the natural world. De la Torre's reliance on field research, archival materials, personal interviews, as well as a wide range of published primary and secondary sources in order to recount these fascinating and well-crafted stories is a remarkable achievement.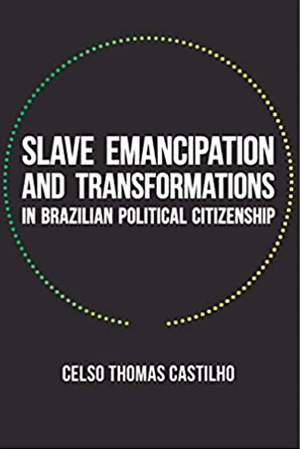 Celso T. Castilho
Slave Emancipation and Transformations in Brazilian Political Citizenship.
Pittsburgh, University of Pittsburgh Press, 2016.
Many scholars have written about the abolition of slavery in Brazil, but much of the literature on slave emancipation has focused on who, why, and when. In this excellent and innovative study of the abolitionist movement in Pernambuco, Celso Castilho takes the discussion in an important new direction, focusing on the way the mobilization to end human enslavement in Brazil stretched the boundaries of the public sphere and animated new debates about citizenship and national belonging. These debates, in turn, impacted the course of the emancipation process, but also prompted elites clinging to their slave-based power to respond in ways that delayed abolition and dismissed the political claims of women, the poor, and people of color, enslaved and free. This book is both a crucial contribution to the historiography of slave emancipation in Brazil and a critical source for understanding the limited definitions of freedom and citizenship that shaped the post-emancipation order.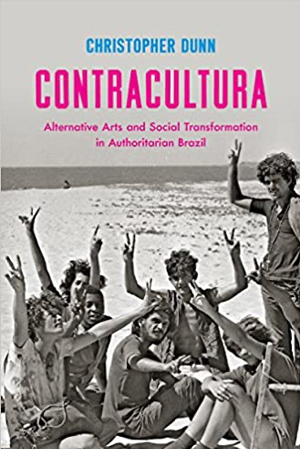 Christopher Dunn
Contracultura: Alternative Arts and Social Transformation in Authoritarian Brazil.
Chapel Hill, North Carolina, University of North Carolina Press, 2016.
Christopher Dunn's Contracultura: Alternative Arts and Social Transformation in Authoritarian Brazil provides a heretofore unprecedented exploration of the Brazilian countercultural movement from its inception in the late 1960s through the late 1970s. With particular attention to class, gender, race, sexuality, and their intersections, Dunn offers sharp analyses and rich descriptions of the varied ways that artists, intellectuals, and youth disrupted the visions of not only authoritarian military leaders but also leftist establishments. With careful attention to the incomplete and ephemeral sensibilities of musicians, writers, dancers, and others, Dunn reveals the more consequential impact of the countercultural turn of the 1970s on everyday Brazilian cultural production and civil society.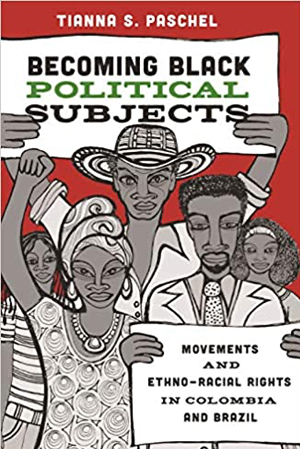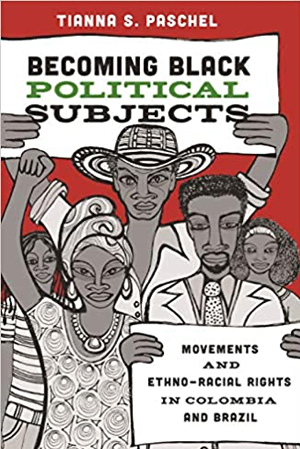 Tianna Paschel
Becoming Black Political Subjects: Movements and Ethno-Racial Rights in Colombia and Brazil
Princeton, NJ, Princeton University Press, 2017.
Tianna Paschel's book, Becoming Black Political Subjects, offers a ground-breaking analysis that demystifies the layered factors that catalyzed the development of ethno-racial legislation in Brazil and Colombia. Most distinctively, Paschel relies on a sophisticated conceptual frame and a multi-leveled approach that draws on ethnographic research and archival data to both center the agency of black activists and highlight how the alignment of diverse political fields (global and local) were critical factors in the emergence of black political subjectivity. Paschel's book represents a rigorous model of comparative race analysis with clear significance for Brazil and beyond.